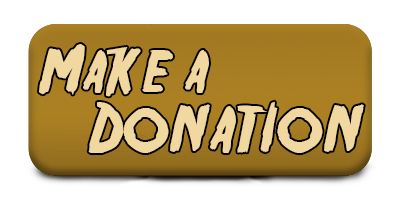 We arrive in Bishkek, capital of Kyrgyzstan at the end of October. This small Central Asian country is renowned for the beauty of its mountainous scenery, Issyk-Kul Lake (which is about 1600 meters above sea level), but also for its wildlife, particularly snow leopards.
Our priority is to meet the various organizations working for the protection of the snow leopard and to offer our services as eco-volunteers.
We park Totoy in the city center in the parking close to the opera, where we sleep. It is here that we meet Oleg who is intrigued and interested in our vehicle. He is a driver who works for the United Nations, drives a Toyota and knows very well the off-road. The next day, a young man comes to us, he is called Sanjar, we talk with him about our project and proposes us his help if we need. We ask him where we can recharge our gas cylinders that are not standard in Asia. He comes back to us in the day and takes us on the outskirts of the city to recharge our bottles. We stop on the edge of the road where we distinguish a tanker behind which the gasman is waiting for us. As usual, he is surprised by our blue bottles and he has no connection desired. But he seems confident and take out of his toolbox Teflon roller, rubber gasket and a steel ball. We look a little worried and skeptical, but after a quarter of an hour, many manipulations and gas leaks, he announced that the two bottles are full. Obviously, we do not think about safety or precautionary principle as in France, here they rely on their own resources. Sanjar explains that this man is very experienced and always has solutions to help customers. We thank him and ask him the price of recharging but refuses to be paid, we insist, and with the help of Sanjar, end up settlement.
When we got back in the car park of the Opera, we are surprised to find Oleg and his wife Sveta waiting for us for 1h30 in their Toyota and they invite us into their dacha (country house) south of Bishkek. We spend a great evening with them and their daughter Anastacia. The next day is spent for Totoy: general check in Oleg workshop, changing a stub axle, realization of mudguards to protect the bumper... In parallel, they prepare delicious Kyrgyz dishes (Lagman, Plov...), that we enjoy with their homemade white wine.
The weekend ends and Anastacia explains that there will be snow, what surprised us because the weather is very good (15 to 20 ° C). The next day, the change is radical because we wake with 10cm of snow. It is true that the weather changes very quickly in this mountainous country.
We now have to meet the different organizations of protection of snow leopard and we note with astonishment that there are at least 8, and few of them work together. The appointments follow one another with those that we have selected:
- Panthera trust: American Association who claims to be "leader" in protecting cats. They do not need eco-volunteer nor tourist, but gladly accept donations. They are present in Kyrgyzstan for a short time, but allow themselves to criticize the work of other local organizations. Obviously, we have not knocked on the right door.
- International Snow Leopard Trust (ISLT): American Association also very active on the ground in the east and that directly involve local people in the conservation of the snow leopard. Indeed, they propose to the local people to manufacture traditional products which are then sold on their website, ensuring them an income. An additional 30% bonus on sales is granted if people follow a conservation pact of leopards and its preys in a specific area. The people must stop hunting and monitor the area while fighting against attempts to poaching and corruption. An independent organization performs checks to see if the pact is respected and if that is the case, then the bonuses are paid to residents. Contact with Kuban and Cholpon was very good and we helped them to sort their goods before shipment to the United States. At their next expedition in the two villages who are partners to the project, we will accompany them.
- Panthera France: French organization that works in partnership with Objectif Sciences International and organizes high-end eco-tourism. We had good contact by email with Anne Ouvrard who is behind the project but who unfortunately is not present in autumn and winter. She advised us however to contact Bastien who works with her and who was still there when we arrived. We shared a lot with Bastien who knows very well the field and gave us many contacts and valuable tips for our stay.
- NABU: German organization which finances part of the rehabilitation center of the snow leopard located north of Lake Issyk-Kul. It also works with a group of rangers trained to fight against poaching, called Gruppa Bars, meaning "group of leopards "in Russian. We meet Tolkunbek, the Director of Nabu Kyrgyzstan, who delivers us permission to visit the rehabilitation center and help the rangers even though currently there is no eco-volunteer program.
It was after obtaining this authorization that we drive to Lake Issyk-Kul and specifically to the village of Ananyevo north of the lake. We take the path that leads to the reserve and are stopped in front of a metal barrier. The night begins to fall and after a few minutes we see a figure in the shadows, it is a ranger who comes to us on horseback. The image is beautiful, we arrive in another world where the horse replaces the car. We continue our progress towards the mountain and arrive at a shelter built by the rangers where we spend the night.
The next day we discover a splendid view of the lake we overlook. The mountains merge with the clouds and seem directly to come from the blue water.
Victor Kulagin, the center's director, is an endearing man with a strong character, but we really get through to him from the very beginning, and moreover, Celine talks to him in Russian what he really appreciates. He tells us that we are extreme people and he likes our way of traveling and approaching the animals. In fact, he hates journalists who come to make a show. He gives us the example of reporters doing shots with backpacks filled with plastic, climbing up the rocks nearby the snow leopards enclosures and then, connecting the images in order to think they observe leopards in the wild. Examples succeed and are not lacking, we laugh until he said coldly, "Now you are at home and you can stay as long as you want at the center."
We help the rangers in their daily tasks and make a film about their work. The days follow each other, rangers groups too, but their kindness, their sense of hospitality and sharing really affect us. We live with them and like them, which allows us to create bonds of friendship and have a real vision of the field. Indeed, they are the ones who best know the area and the animals that live there and yet their work is not often highlighted in the reports.
We invite you to watch this film we made with them and it is also one of the rangers, Maxim, with whom we recorded the voiceover in Russian. We decided together not to show images of the killing donkeys which are food given to leopards and other animals from the center, in order not to offend the most sensitive. But that's part of the work of rangers who perform this task with speed and incredible precision.
You will not see also Celine capturing mice in our "private hotel", which was infested, and gave them with a big smile to our neighbor lynx. In fact, we had mice that did not fear man since one of them slipped under my pants to the knee when I tried to catch it. It was not unusual to be woken up when they went on us during the night.
After 3 weeks at the center, we take the direction of Karakol to meet Nazgul who is in charge, within the United Nations, of the creation of a new protected area in the east. The project is large and very difficult to achieve because many conflicts arise between hunting societies, the inhabitants of the area, companies that exploit minerals and China, who wants to build a dam. We explain our project and show her all the different videos we made previously. She looks forward and discusses with his collaborator, Zhyldyz. She then asked if we would be able to make a promotional film of this new protected area in order to communicate about the usefulness of the project to the authorities, residents, schools. Her idea is that we should visit the various reserves of the country to shoot landscapes, animals and the work of the rangers. We are very pleasantly surprised and realize that its proposal is a real opportunity for us to work with all the reserves on a very important national project for the conservation of the snow leopard and the country's biodiversity. Nazgul indicates that they will deliver us the documents necessary to obtain a 6 month renewable visa so that we can work calmly in winter and especially in spring, as the future protected area is completely isolated from the world for the winter. Indeed, it is in this area that there is the highest peak of the country at about 7,439 meters.
Then we meet the director of the reserve Karakol offering us to go with his team on an argali and ibex counting. We decide to follow them with Totoy, but quickly find the limits of our car with not suitable tires for snow. Indeed, we take a mountain track where there is in some places from 50cm to 1 meter of snow. The rangers are equipped with snow tires and chains on our side it is hell in the first big climb and what we have already explained them is confirmed, we must equip ourselves with chains and try it later. Most people who see our Totoy with our MUD tires, think we can go anywhere and then we have to explain to them that these tires are provided for mud as their name suggests. Finally rangers will spend 7 hours on the road to do 15 km and sleeping in a tent at -11 ° C, strong boys ...
We do not find chains in Karakol, but we have to come back to Bishkek to participate to a show dedicated to volunteering, but also to review our various contacts and carry out procedures for obtaining our visa. Oleg, Sveta and Anastacia welcome us again very warmly and the sauna Oleg prepared for us is very good. It's always a pleasure to share a moment with them and they tell us that we can stay at home again. We can not thank them enough for their generosity and for the support they give us every day.
We take our return to the capital to present our video about snow leopards to Nabu and specifically to Tolkunbek, the director. He welcomes us with open arms and even gives Celine a kiss, which is not really a local custom. He thanked us for the work we have done in the center and for making the film. He wishes now to have a Kyrgyz version for presentation in schools. He asks us what is our program for the end of the year and to our surprise, he proposes to follow for 8 days the famous team of rangers specialized in the fight against poaching: the Gruppa Bars. The end of the year looks bright and new adventures await us.
Winter in Kyrgystan
After spending January in Bishkek where we worked on our last film "On the tracks of the Gobi bear," it is time for us to start out again. Indeed, we want to visit reserves in winter, even if it is a period when the Rangers are not active because there is too much snow and it is very difficult to access the mountains, even with horses. We want to go Sary-Chelek southwest of Bishkek. But we have to delay our departure of two days, because we make two TV interviews. The first for a cable channel that performs a daily program called "I love Bishkek", the second for the national channel "NTS" who invited us for the morning program. It is always interesting to talk about our project and about environment.
When we set off at dawn, the capital is immersed in what appears to be a fog that persists for 60 kms where we follow the Kazakh border. We then branch off to the south towards the mountains and then discover a beautiful blue sky and sun. We understand then that fog was in fact a huge cloud of smoke and pollution because people use mainly coal for heating and traffic in this area is intense.
We finally arrive at the first pass at about 3500m, which is actually a tunnel. It's 10am and many trucks and cars are stopped because there is a technical intervention. After half an hour of waiting, the vehicles leave and what we find at the exit of the tunnel is a breathtaking landscape. The road is very slippery because there was lots of snow in recent days. We take the first track to observe this beautiful landscape and finally we have lunch on this track that leads to a small ski resort that seems closed.
We then descend on the high plateau where there is a small village around which, horses, with snow up to his belly, try scraping the ground with their foot, to graze some grass. We travel about 100 kms in this desert of snow and ice before starting a long descent to the city and its famous Toktogul reservoir fed by the Naryn River. Unfortunately for us the snow is everywhere and there is no possibility to bivouac around the reservoir. We decide to spend a new pass before reaching Karakool where we find a track that goes up to the mountains with stunning views of the city. There is 30cm of snow, but half an hour of Webasto of Mendes warms Totoy which allows us to store some heat for the night. When we wake up, there is a frost white film covering the windows and the metal parts inside the vehicle, it is -3 ° C and we will need to be brave to dress out. We then contacted the deputy director of the Reserve of Sary-Chelek to see if it is possible to meet before heading to the famous lake at 1873m. He said there was too much snow and even the rangers cannot go there on horseback. It does not stop us and we decide to go on site to see the situation. We are greeted by the Deputy Director Akynaly who proposes to spend the night at the hotel, we then explain that a parking space will be enough, he is a bit surprised and invites us to have tea with him in the evening. Here when you are invited to drink tea, this is actually a course meal with tea, but also bread, butter, jam, sometimes tomato puree and garlic, and in the Sary-Chelek area nuts. Indeed, it is in Sary-Chelek and Arslanbob that we can find walnut trees and their fruits are delicious.

The next day we put our winter outfits to go to the lake, the villagers are surprised and ask us why we do not come in summer because in winter they never see tourists. 30 to 50 cm soft snow make our progress very difficult, but we follow the trace of a skidoo where the snow is packed down. We finally manage to travel 10 kms in a beautiful area but obviously we run out of time to reach the lake, we must return to the village. On our return Akynaly awaits us and offers us again to have tea and a debriefing of our day. He informs us that the Director wishes that we follow some rangers the next day with horses to start the climb before completing the journey on foot and spend the night at the lake in a shelter. We are excited about this opportunity and look forward to seeing them at 7am in the center. We are on time for appointment but the village is completely silent and we don't see anyone with horses around the rendezvous point. After half an hour and a phone call spent to Akynaly, we see the rangers' team accompanied by children who will bring horses, but we do not see horses for us. We explain them that we need horses, but he makes us understand that we must follow by feet. They leave us very quickly with our backpack and all our camera equipment. We are stunned by their behavior, especially as we were here to follow them and to film their work.
Anyway, we decided to go there all the same and to walk the 16 km required to reach our goal. The weather is beautiful and we really want to see the lake in winter. The ascent is endless, the 20 kms of the day before made our ascent more difficult and our backpacks seem to be more and more heavy. The arrival on the completely frozen lake is a magical moment that makes us forget how hard we had to make to get here.
The following day, the snow comes, we must not waste time to reach the village. We spend a great evening with Akynaly and his family.
We drive for Dashman reserve where we meet Lachin who works for the tourism company "Community Based Tourism" and is very active in the field, notably with the local people for the protection of the environment. He explains that he organizes cleaning days where groups gather wastes and then, recycle or burn them whether it is glass or plastic. Then we go to the mountains to admire altitude waterfall. We pass through areas where there is at least one meter of snow. After 2 hours of walking to browse 5kms that separate us from the waterfall, we finally reach our goal.
On our return to the village, the show is disastrous, dozens of candy wrappers strewn around Totoy who obviously was the attraction of the day…
We now take the direction of Osh, which is the second largest city, but before that, we make a short break in Jalal-Abad, where we taste a lagman in a small canteen on the outskirts of the city. We laugh together, seeing the state of the kitchen, which in France, would be closed at the first health inspection, but the food is excellent. Since our departure, we ate everything, in all conditions and often with the hands. Indeed, Central Asia, it is normal to give food from hand to hand, and we have seen many dirty hands, but we surely have good antibody for the moment, (we keep our fingers crossed so that it lasts), because we have never been sick.
We find a bivouac on the outskirts of Osh. We meet an inhabitant of the area that shows us a place where we will be quiet.
As soon as we wake up, we are invited by our neighbor to have tea. We are very welcome and the breakfast is a feast : vegetable soup, several coffees and teas, small sweet cakes and of course bread and jam. Unlike other countries such as Kazakhstan, Russia and Mongolia, Kyrgyz people know how to make good bread and it is a very economical food (€ 0.30 per loaf). We look with him and his wife our film about snow leopards because like most Kyrgyz, they know this mythical animal, but have never seen it.
Osh city enjoys a milder climate than Bishkek, several mountains stand in the middle of the city and mountains form a natural barrier to the south while the north plains extend to Uzbekistan a few kilometers away. We spend a great time strolling through the city and its bazaar while enjoying almost summer temperatures in February. We stay two days in Osh, which is enough for us to explore the city, it is true that we are not really fond of big cities and already look forward to returning to the mountains.
Kyrgyzstan is a country where the mountains dictate the rules and man must adapt to these reliefs and especially to elements such as snow and ice. To go to the east, we have no choice, we have to go back to the north to join the Issyk-Kul Lake. As it is raining a lot, we start looking for a place to sleep and find the perfect place just before dusk. A gas station with a huge hangar that allows us to put Totoy safe from the rain. We talk to one of the attendants who is very friendly and after a while he says that he saw us on TV a week earlier.
It rained all night, but fortunately the weather is milder than in the north, there is no snow to our revival, but a beautiful sun. Our attendant comes back to us with his camera and proposes to spend the next night in his house 14kms of the resort. We tell him that we are very affected by the proposal but we need to continue our journey north. We make photos and videos with his team and give appointment in spring if we have the opportunity to come back in this area.
Gradually, as we go north, we find the snow and take a secondary road who leads to Issyk-Kul. This road is like a huge carpet of snow where even with sunglasses, we have trouble distinguishing the track. Then we stop to observe the Himalayan vultures on top of mountains whose colors vary from pink to ocher. Our progress is slow and we finally found a place to sleep near a little village. The main problem in the center of the country is freezing cold and heavy snow that covers all the areas where we usually bivouac. We finally find a track where livestock has settled snow, which is perfect for us to drive on it. It's so cold that it is difficult to heat water outside, at the back of the vehicle. We light our heater Webasto, but we do not want to turn over an hour. Now we are lying and when the heating is cut, we understand that this night will be the coldest we have lived since we left France.
The day finally arrived and we are still huddled together, it is ultimately how we were able to keep enough heat during the cold night, where the thermometer indicated -5°C when we wake up in the car. We do not even have breakfast because it's too cold outside and after a few minutes we no longer feel our hands and feet, it is necessary that we drive as fast as possible to defrost Totoy and wait for the sun to warm up a bit the atmosphere. We are 70kms north of Song-Kul lake which is in the middle of a nature reserve known for its waterfowl. We start taking the track who leads to the lake, but there is too much snow at the top of the mountains, it would be too difficult and dangerous to continue. Now we have to go back, the descent is easier since we follow the trail that we have already made.
There is a very special area located west of Lake Issyk-Kul where snow is almost nonexistent. It is in this region that migratory birds (such as wild swans) come to spend the winter at the lake that does not freeze because it is slightly salty. We camp in an area where we can observe whooper swans, which as the name suggests, sing all the time, even at night ...
We continue our journey the next day to visit a beautiful canyon in bright sunshine and finally bearable temperatures.

We spend two nights on the beach of Lake Issyk-Kul, where we make a campfire, the days get longer and it is already almost like being in the spring. On the other side of the lake is our next stop, the rehabilitation center of snow leopards, where we have already spent 3 weeks in november. When we arrive, Daniar awaits us at the gate and Alexis cleans the small cottage where he has already lit the fire for the night. We have dinner with them, we are happy to see them and spend a good evening in their company. Before returning to our cottage, they offer us a traditional Kyrgyz hat and scarf.
The following day, Sergei explains us they will transfer the lynx in the old enclosure for snow leopards. They set up a little fence and we improved this enclosure by putting a house and a promontory in stones for this lynx. A week later, it's time for the lynx to be transferred into the new enclosure. Everything goes very fast because it comes in a few seconds in the cage, as if he wanted to leave this too small aviary where he has already spent too much time. Rangers put the cage in the new enclosure and open the screened door where the lynx comes out with incredible speed, and discovers then his environment.
We really like to spend time in this center, we feel to be isolated from the rest of the world, the sun beat our lives like animals. After 10 days in the center, we take the road to try to shoot migratory birds in the southwest of the lake. This is the period where the birds gather to leave the area and fly north. We make several stops where we mostly see wild ducks and swans, but there are many other interesting native species to observe. We also benefit from being in this area to go to a salt lake in the famous area we call the Kyrgyz Sahara. We meet Valodia, 65 years old and for 4 years, he lives alone all the year with a cat in a little room of 9m². We spend two days with this loner who tells his life in Kyrgyzstan and what the country became, including the lake since the fall of the USSR. He almost has tears in his eyes when he recalls the time when the lake was full of fish before a heavy poaching, which still operates today. We also had no trouble to shoot poachers, they do not even hide, because corruption is such that everyone closes his eyes. He explains his struggle to maintain this beach cleans and regrets spring cleaning days of the Soviet time where people gathered to work together and of course to drink and to dance.
Our last stop is in the Chon Kemin National Park, where we find Talai and his family, that we met after our intervention with Gruppa Bars in December. We had indeed followed up on this team that fight against poaching, particularly that of "Bars", meaning snow leopard, and regularly set up photo traps in this park to monitor wildlife. This area is beautiful in winter, but the snow made our progress very difficult for us and for horses and the expedition was cut short.
We come back to visit the schools of the National park to present our project and especially educate the younger to the protection of fauna and flora. We are very pleasantly surprised to see that the schools do not lack resources, since there are computers and even a video projector. We make our first presentation in the school where Talaï girls are. We show our different movies in Russian and tackle poaching problems with bears and leopards, wastes found all over the countries and illegal logging in protected areas. Celine performs all the explanations and Russian Talaï translated into Kyrgyz. In all these schools, the students have never seen leopards and have very little information about them. We receive a warm welcome from all the schools and the children perform traditional dance and music with komuz (Guitar with 3 strings). We finish our visit by dancing with children and teachers to the music of DJ Assad, a French music, as we had already done in Mongolia, in Hustai National Park. After this busy week, we receive the congratulations and thanks from the Director of the reserve for our involvement with Talai and we are cordially invited to come back in spring and summer. We must now take the direction of Bishkek where we started other projects.