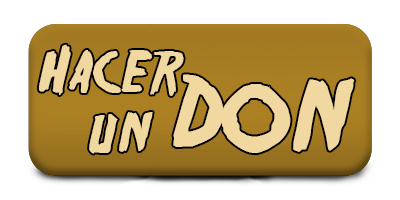 Arriving in Luang Prabang November 14, 2015, we meet the head of the Australian NGO Free the Bears, Matt Hunt, who proposes us to manage the expansion of an enclosure in the reserve of Tat Kuang Si, where there are about 34 Asian black bears.

This NGO who is present in Cambodia, Vietnam and Laos, retrieves bears victims of human cruelty. Indeed, specialized farms lock them in cages where they can barely stand, while we extract their bile which is then used in traditional medicine. This extraction process is very painful for bears and they will stay in the cages until they die. One of Free the Bears missions is to recover these bears before they are sold on farms and offer them a better future ... although unfortunately they can not be released into the wild, because they are no longer afraid of humans and they would quickly be recaptured.

The enclosure where Matt offers us to work is intended to accommodate orphaned cubs and one adult bear that has undergone surgery to the brain.

We obviously enthusiastically agree to embark on this project with the objective that the cubs are released into the enclosure. The work is physical and tricky because we do not create a new enclosure, but an extension on an existing enclosure. Two Lao people join us after a week during which we make trenches for foundations and delivery of bricks between the paved road and the enclosure in the forest.

We carry out all the masonry with them and continue with the installation of the steel structure before another Lao join us to weld. Unfortunately, our level of demand discourages him and he gives up the work, forcing us to realize ourselves welds with little experience we have in this area. But very quickly we reach the level necessary to achieve solid welds that can withstand the strength of a bear.

We finish the shell and wooden platforms for tourists after two months of hard work, then the time has come for us to leave the country because our visas expire. Then Free The Bears invites us to return to complete the construction site with the new manager.

After a few days in Thailand, we return to Tat Kuang Si to tackle the realization of the interior of the enclosure with Luke, keepers and two Lao workers. The pace of work is sustained allowing to finish very quickly mid-February 2016. It obviously remains finishes to achieve and we start in parallel a new project on another enclosure which will be to release two bears who have never seen anything else than the bars of a cage inside a closed building.